Become an Author
Almost all of us have a book simmering somewhere inside of us. All you need to do is identify the source of memory, inspiration, or knowledge, jot down the ingredients and let them drive the book from beginning to end. And forget about formulas.
Take a moment to select your interest or area of expertise to see the incredible value a book can offer.
Accounting ~ Agri-Horticulture ~ Architecture ~ Biography ~ Business Management ~ Child Care ~ Communications ~ Cooking ~ Cosmetology ~ CPA ~ Crime & Investigation ~ Designer ~ Education ~ Entertainment ~ Entrepreneur ~ Environmental ~ Fashion ~ Financial & Wealth Management ~ Fitness ~ Healthcare ~ Hospitality ~ Human Resources ~ IT ~ Legal ~ Legacy ~ Marketing ~ Media ~ Memoirs ~ Military ~ Music ~ Non-Profit ~ Organizer ~ Pets & Happy Tails ~ Professional Speaking ~ Real Estate ~ Religion & Spirituality ~ Retirement ~ Sales ~ Senior Care ~ Sports ~ Travel ~
Now read on about "How it Works" . . .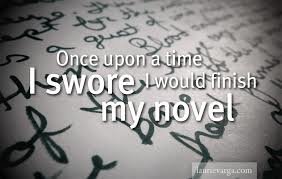 English teachers used to go on for days about all books being like 'three-act plays,' or stories comprised of a beginning, middle and end...blah, blah, blah. Forget it. Those formulas work fine for teaching ninth-graders how to organize a term paper, also certain types of fiction. But let's face it: most of us are sharing information about something we know well. Or, we're sharing family stories, memories, or a weird experience.

Drop the formalities
Forget about getting all wrapped up in those tedious outline formulas we all struggled with in high school.




Yes, it's important to identify key elements. But in the real world we call them "chapter headings." Just chop up what you know into 5, 10 or 15 chapters, or less, or more, and just GO!




Start writing from your head or from your heart. Let's see where you go with what you know.




You can get someone to help you straighten it all out later; what matters is the "beef" and a little bit of "sizzle" along the way.




Keep it fresh and introduce new stuff - people, places, things - every chance you get.



The Mission for Most Authors
The mission for most authors these days would be to identify the most valuable information pertinent to reader interest and fulfill that need by putting it into the book. These could satisfy details people need either to succeed or to help them remember you and your story.
Sample Exercise: Okay, what about that horrifying trip to the beach in the old family station wagon, with the dog in the third seat getting sick, with the kids in the second seat, and what happened when you stopped for gas, accidentally hit the down-button for the back window, the dog jumped out, the kids went after it and you called the police because you were at a gas station in Newark?
Well, this could be an opening chapter. Or, depending upon what happened to: the dog; the kids; going after the kids before the cops arrived, et centera, each one of these sub-sectors could be developed into a separate chapter. In other words, stories often develop as you go. Trying to stick to an outline can kill a good story in a heartbeat. Go after the kids/dog and fill in the gaps with pertinent reader information, a great filler in our dog-chase saga, which might be short vignettes having to do with (weird) shopkeepers and (scary) residents encountered along the way.
What do you want to write about?
Maybe it has to do with playing golf, if you're, say, a golf fanatic. Well, lots of golf books populate internet bookstores but YOUR golf book has something to do with how YOU succeed. Say, you've discovered a near failsafe putting method (which, by the way, would be a runaway mini-book bestseller, if only someone had such a formula!). Now, all you have to do is give away your secret in carefully detailed steps designed to ensure that the reader will eventually be able to put it all together and change his/her game. The reader doesn't have to win a tournament after reading your book, just help with the dreaded six-foot putt.
The beginning of this nifty little book talks about the challenge of putting, how putting won or lost golf games for the greatest players on earth, then it moves into your secret technique and how it works in a few different settings. End with a close having to do with golfers who won spectacular trophies with spectacular putts, not necessarily yours, just winning putts. You have a book.




More practically speaking, say you're in marketing and after a few years in the trenches you discover tried-and-true marketing techniques that work for you. THAT's the kind of book people love to buy, and buy and buy. I once had an agent tell me that while there may be bookstore shelves filled with business/marketing/sales books, "there's always room for another."




Raising rabbits, raising vegetables, raising kids, creating something from nothing (ceramics), you name it, people want to know how YOU do it. Don't worry if it has 'basically' been done before. I've never seen the definitive cook-book of all cook books; someone always has some personal angle, some home discovery or family method handed down from someone.




With cookbooks, tell them about Grandma and where she got the recipes, and how they foraged for ingredients and why hand-churned butter made a difference, stuff like that to help populate your story with reality-TV vignettes people can relate to. In other words, a recipe is fine, but a pie wouldn't be a pie without good filler. Along the way, just make sure you give the reader a clear, concise, detailed recipe and exactly how long it takes to bake, cool, etc.



What can you share with others that will cause them to stop chatting among themselves and listen to you?
A couple of examples for starters…
Money. If you know how to make money, you have an audience. If you know how to preserve money, you have an even bigger audience because lots of people have made money, they just don't know how to keep it safe and grow it safely.




How NOT to blow it on a first date/in conversation/making friends. Wow, there's a loaded topic waiting for someone to pull the trigger. Are you successful with friendships, with maintaining relationships, with striking up conversations with strangers and sustaining those conversations? How many books have you seen on this topic? Tons? Of course! So, why do new ones keep populating the bestseller lists? People cannot get enough of this topic, that's why! People love meeting interesting people and making: friends, colleagues, business partners, social contacts.




Maybe it's about: Pets. Travel. Child care. Health care. Nutrition. Intuition. Superstition. Television. Staging homes for re-sale. All of these and uncountable other topics have established markets for selling books. Some books have break-through concepts (harder to sell to publishers) but some have established markets.



For now, see a few of the dozens of author categories listed in this web site. Chances are, we haven't even touched on yours because human minds and lives never stop changing.
Remember: I have never met anyone without some kind of story to tell. It's not necessarily how you talk, or even how perfectly well you write, it's "all in the execution," a former agent once told me.
So execute. Apply any of the above to the wonderful world we live in and just GO! Find a nice, quiet place with a notepad – electronic or bound paper – jot down bullet points, and more bullet points. Don't force it. Just let your mind go. Have a snack, a cup of coffee or tea, a glass of wine, whatever, but mainly, just sit back, RELAX, RECALL, REWIND (memories), REVISE (your bullet points), REWRITE your bullet points into actual text.
Stodgy Mr. Perfect 'English' and Actual Writing
If everyone churned out perfectly practiced prose with the elegant grammatical elements of Mr. Perfect 'English' Major, what a drab and stodgy text-book universe this would be. Heaven forbid.
Your voice, your accent, your dialect, the way you think and project your own thoughts and feelings – all are valid moments of expression. They make us different; they define who we are; people want to know who YOU are and they want to hear what you have to say.




Some people get so tongue-tied tangled up in verbiage, yes, it sometimes requires a pro like myself to disentangle what they are trying to say. That's what editors are for! Why do they have so many desks in publishing companies? Why, they're for editors, of course. Scientists and professors and Presidents of United States have editors.




Editors help you clarify what you're trying to say so everyone else can understand it, too. Editors see every style of writing known to humankind and a good one will try to preserve "you" in your work. An editor will help your voice shine through with professional clarity and momentum to keep the reader interested. A professional editor can help you fill in the blanks, and ask questions, and keep your story on track.




You can actually speak to a professional editor during a recorded telephone conversation and that conversation – starring YOU – can become a book. We call this interview-to-book technique. It's true. It's done all the time. Just go back to earlier parts of this article, grab a pen and start jotting down your bullet points.



Just do it. Become an author! And let us help you Get Published!
Contact Stephanie today for a FREE consultation by clicking here.